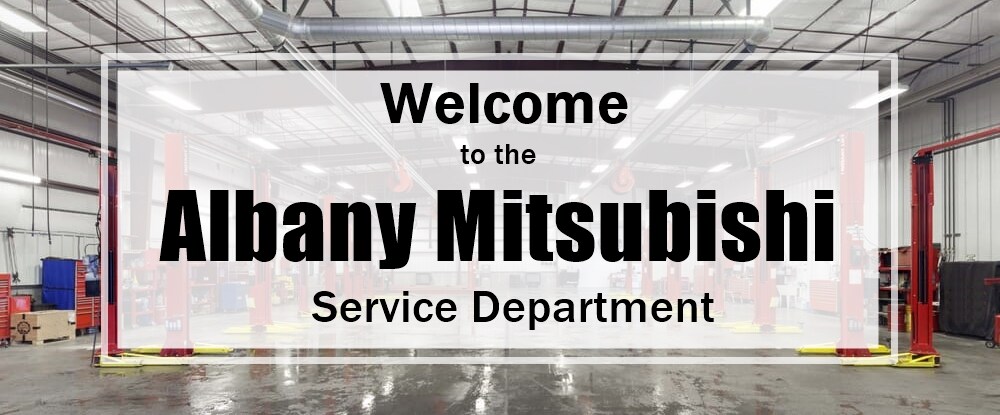 Searching for Mitsubishi Service in Albany, GA?
Whether you're from Leesburg, GA or the Tifton area, if you drive a Mitsubishi model, you've likely come to appreciate the reliability that your vehicle delivers. Mitsubishi is a brand long lauded for their durability, which is why our dealership takes pride in our ability to deliver new Mitsubishi models to our Sylvester, GA drivers. But we aim to take things one step further at our store.
At our dealership, we offer area drivers access to a Mitsubishi service center. Whether you're in need of an oil change or something more major, we can handle the maintenance needs of our Americus drivers. And that means you can count on our dealership to keep your Mitsubishi model running smoothly for the miles ahead.

Get the Service that Your Mitsubishi Model Deserves
Routine maintenance and repair play a key role in getting the most out of your Mitsubishi model. Whether you drive a Mitsubishi car or SUV, by ensuring maintenance is done in a timely manner, you'll know that your Mitsubishi vehicle is truly worthy of area roads. Which is something that you are likely to appreciate.
At our service center, we work hard to offer the latest tools and expertise to deliver the repairs that your vehicle deserves. We utilize only genuine OEM parts. Which means that any repairs or replacements that we make are done with parts made and optimized for your model. Our trained technicians are well-equipped to tackle a number of your service needs. Which will allow you to maximize the longevity of your vehicle. From tire rotations to engine tune-ups, you won't come up short in terms of automotive maintenance at our service center. Which is why many area drivers opt to count on us.
We Offer State-of-the-Art Facilities
When you opt for service at our service center, you'll know that you will be getting the job done right the first time. Each task we complete is done with a sense of confidence because we take pride in our work. The last thing we want is for you to have an unenjoyable automotive experience and by servicing with the pro's, that's something you can avoid.
We offer unique expertise into the Mitsubishi brand. We know how these vehicles work and how to provide the proper service. Mitsubishi models are also known for their extensive warranty coverage, and by servicing with our team, that is something you can fully benefit from. We provide a number of services, including:
Oil & Oil Filter Changes
Tire Rotation
Multi-Point Inspection
Cabin & Engine Air Filter Replacement
Battery Replacement
Brake Service
Schedule Your Service at Albany Mitsubishi Today
If your check engine light is on or you have noticed abnormal behavior from your Mitsubishi, it is likely time to schedule a service with our team. We make the scheduling process easy with our online appointment tool, that way, you can pick the time and date that works best for you. This flexibility is something that many drivers are likely to enjoy.
Once you schedule your service, you'll know exactly when to bring your Mitsubishi model to our service center. We offer a number of amenities at our service center so you can wait for your service to be completed. Or, you can wait elsewhere. We have been serving area drivers for some time, which means that we understand what you have come to expect from your dealership experience. We encourage you to schedule your service today, that way you can ensure your Mitsubishi stays healthy. Service with us today, and learn why many drivers bring their vehicle to us for any of their maintenance needs.